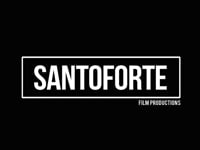 SANTO FORTE FILMS REEL
This is Santo Forte Filmes REEL. In chronological order, the brands that appear are- Lancôme, SENAI MODA, Cantão, Starbucks, FIRJAN/DPZ, FIOETON, SESI Cidadania, OESTUDIO, Reserva, Orient Express, OGLOBO, Redley, Mara Mac, Instituto da Criança, Firjan/Fiesp/Instituto Roberto Marinho, Pastoral do Menor, Marie Claire, Maria Filó,
Lenny, Marcelo D2, H. Stern, Riachuelo and NIKE GYAKUSOU.

Many thanks to Oliver Juric (https://vimeo.com/lebigode) and Luis Baiia (https://vimeo.com/cyafilmes).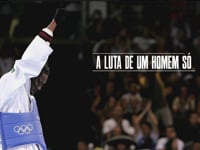 A LUTA DE UM HOMEM SÓ - PROMO - ZOLA Produções
Promo do documentário do EDITAL Memória do Esporte Olímpico. 2016
Documentary Promo for ESPN Brazil, 2016.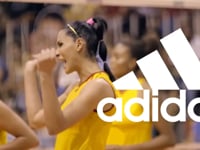 Jaqueline Carvalho Here To Create - adidas
Creativity is a mind set free. A world champion Voolleyball who is at her best when she thinks less, and creates more. Jaqueline Carvalho is here to create.
Part of global camping for Adidas for several female pro atheletes. CoMission, Harrison Winter. 72 and sunny.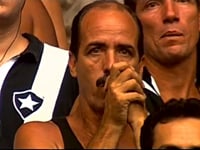 BOTAFOGO DOCUMENTARY Trailer 2010- Globo Marcas e Editora Globo
Globo Marcas e Editora Globo lançam DVD sobre o Botafogo
Segunda-feira, 16 de agosto, às 18h


A ótima campanha do Botafogo, que o levou a vencer o Campeonato Carioca em 2010, está virando DVD. Nele, estão os melhores momentos do time este ano, com os jogos da temporada estadual, todos os gols, entrevistas e imagens exclusivas de bastidores. O lançamento será no dia 16 de agosto, às 18h, na sede do clube, em Botafogo. O evento, apenas para convidados, contará com a presença do técnico Joel Santana e alguns jogadores, entre eles Loco Abreu, Herrera, Caio e Jefferson.

No DVD, há também entrevistas com os craques Loco Abreu, Herrera, Lúcio Flávio, Caio, entre outros, além de Joel Santana. O produto estará à venda a partir de 16 de agosto, por R$ 19,90 nas bancas do Rio de Janeiro, no Portal Globo Marcas (www.globomarcas.com ) ou pelos televendas (21) 2125-7025 (todo o Brasil) ou (11) 2196-7025 (São Paulo).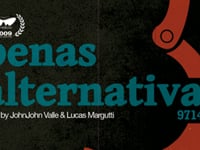 Trailer 9714/98 - A documentary about alternative sentences to prison
I had a job offer in August 2005 to film/edit and institutional video of the experince Prof. Damasio de Jesus in Bauru -Sao Paulo.
I decided that it was a great opportunity to emphasize social's anthropology strongest tool -method of comparison-between those who, for the same felony -had different judicial sentences- and those who were sent to prison, from others who served community work.
We had few months to do it. We filmed in Bauru in early 2006 for a week. we found from 8,000 convicts who had served community work in Bauru and 30 cases that we could film. we decided to film 8 individuals. joaquim orestes is the guy who starts the film. with elias, whom we filmed in prison are the best characters we met.

We shot the other half of the movie in the city of Sao Paulo in CDP of Pinheiros and JPN of Guarulhos.
we had a four man crew with Juarez Pavelak in photography, Lucas the other director and Leonardo on sound.it was a unique experience.

The editing of course was painfull. We had 4 weeks of editing and until the last week the structure we proposed was far from ideal.

We had more than 80 hours of material and to much talking interviews. on april 13th i had a beta copy with subtitles and a couple of no sleeping nights.

The first version of this documentary was screened at the the 11th United Nations Crime Prevention Congress held in Bangkok.

Two years later with a 71min version it was selected for the Rio de Janeiro's Film Festival. it was a great honor to do this project. salute.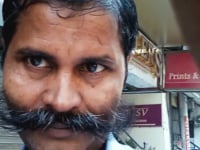 Android Young Together
Android Young Together was a film that we participated in Rio de Janeiro /Brazil for Co. MISSION Content Group. It was shot over 14 countries.


Co. Mission Content Group was asked to tell a global story of how Android helps over a billion people on different screens to do their thing, their way. Filming was conducted in the USA, South Africa, Turkey, India, South Korea, Mexico, Singapore, Nepal, China, Japan, Brazil, France, Spain and Peru.

Executive Produced by Harrison Winter of Co.MISSION, directed by Josh Nussbaum of m ss ng p eces, cinematography and local production / direction by the Co.MISSION. The global teams were overseen by Dan Tundis, Gaby Tamariz and Thompson Brandes of Co.MISSION.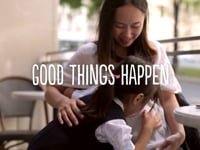 Meet me at Starbucks
Filmed in 28 countries.
In one day.
http://meetme.starbucks.com

Client Comission Content
http://comissioncontent.com

Executive Produced by Harrison Winter of Co.MISSION, directed by Josh Nussbaum of m ss ng p eces, cinematography and local production / direction by the Co.MISSION network across 28 countries.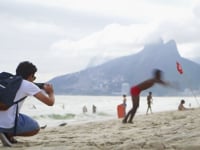 Instagram // Brand Moments- At the Center of Discovery
Commission from NYC invited us to work in this project. We collaborated with the Instagram team to help them tell the story of the role Instagram plays for brands. The video was created to celebrate various brands and the rest of the Instagram community, bringing their stories to life through the power of visual imagery and sharing moments of discovery. The project included filming with our teams in NYC, Rio de Janeiro and Singapore.
Thanks to Harrison Winter and Dan Tundis for inviting us.


Executive Produced and Creative Direction by Harrison Winter, lead line producer Dan Tundis, local direction / cinematography in NYC by Brandon Bloch (director / cinematographer names for Rio and Singapore are available upon request and are part of the Co.MISSION global network). Additional producers include Gaby Tamariz, Thompson Brandes and Zach Jopling.



Co.MISSION's Role: Curation, selection and management of filmmaker teams across 3 countries from the Co.MISSION network. Concepting of shot ideas by each local Co.MISSION team. Creative direction to select directors / cinematographers with a consistent aesthetic style to ensure footage from all 3 teams would tell a cohesive story in the final edit. For quality control, our team had multiple video chats and created detailed production guidelines to align each team prior to filming. All filming and direction of real people across 3 countries was led by the Co.MISSION team to capture authentic, real moments. Sourcing of real people and locations in each country to be on camera to ensure authenticity. Unified camera selection for all filmmakers, securing gear, global production insurance, sound, release forms and matching release forms to release photos, production logistic documents to ensure all hard drives and files were organized and labeled in a consistent way across every city, transcoding all footage locally, shipping of hard drives and customs classification to ensure the drives cleared quickly through customs.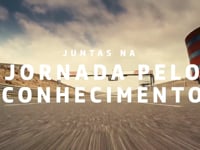 Minidoc_Petrobras_McLaren_NEIL
Conheça Neil, que desde criança gostava de olhar as coisas e entender como funcionavam. Ele diz que é preciso ter muita curiosidade para buscar o mais profundo conhecimento. E, hoje, ele conseguiu juntar o seu hobby com o trabalho, e se tornou um dos engenheiros da McLaren.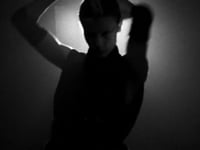 Fashion Film Lab - Garbage Bags
Directors- Eduardo Rezende & John Valle
Photography-Eduardo Rezende& John Valle

Art -Renato Machry
Styling- Rogerio Espirito Santo
Model - Martha Streck
Make up & Hair -Lavoisier Souza
Executive Producer-Rodrigo Crespo

Ass Cam -Felipe Barbosa/Leandro Bugni/Frederico Borba/Cristiano Texeira

Post Production - John Valle & Eduardo Rezende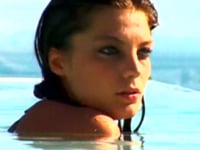 Lancôme presents Daria Werbowy - Carnaval - Rio de Janeiro 2008
For the portuguese version - https://vimeo.com/86543790

We shot this film during a week in Rio's carnaval of 2008. To say the least we had a great time and I kind of think it reflects on the film.

We had a 3 man crew, with Marcio Zavareze filming with a sony Z7 and Gabriel Mendes on stills. Plenty of his photos are sparkled during the film.

Daria was really nice and was open for us to film her, plus we got to interview Vik Muniz/Gringo Cardia and for them to explain the entire project. Pretty cool.
Gabriel Cabral and I edited it in 4 days and the client was really impressed with the result.
Intro song by Rolling Stones.

Thats it.

Production Santo Forte Filmes
Director John John Valle
DP Marcio Zavareze
Stills Gabriel Mendes
Editor John John Valle
Motion Cabral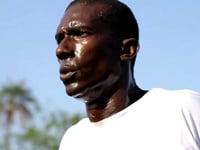 Pastoral do Menor - A documentary about Claudio & Veronica
Very inspiring life story about Claudinho and Veronica, an ex homeless couple from Rio de Janeiro, Brazil. They met each other at Pastoral do Menor, where they had the chance and conditions to a better life. Nowadays Claudinho is a car fixing mechanic while Veronica works at her own beauty salon.

3 day Shot on a Canon 5D/Edited in FCP.

Director John Valle
Photographer Gabriel Mendes
Add photography Luis Baiia/ Joao Azevo
ass photographer Joao Pontes Whitaker
narrator nico rezende
narrator script bernardo pinheiro

Editor Luis Baiia

special thanks to Joao Mendonça /Bernardo Pinheiro

Documentário é sobre ex moradores de rua Claudinho e Veronica. Eles se conheceram na Pastoral do Menor, e com sua ajuda, conseguiram elevar sua condição social. Hoje Claudinho tem uma borracharia e Veronica tem um salão de beleza. muito obrigado Claudinho e Veronica pela inspiração e superação! uma linda história de vida.

Filmado Canon 5D/editado FCP.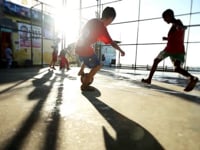 UPP POLICE 2010 -FIRJAN BRAZIL FOUNDATION
We had a tight deadline as usual for the industry federation of Rio de Janeiro -FIRJAN SYSTEM.

we shot during two days in Providencia and Santa Marta Shantytown in Rio de Janeiro with a canon 5D. crew was great, weather helped and the whole project seemed interesting.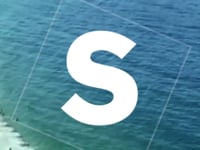 NISSAN_KICKS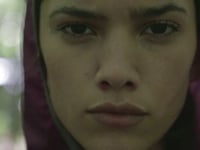 NIKE GYAKOSOU RIO
Humanidade Expo 2012 - FIESP/FIRJAN/FUNDAÇÃO ROBERTO MARINHO
Santo Forte Filmes Ltda
Director John John Valle
DP João Atala
Editor John John Valle
Ass editor Amanda Viera/Jow Whitaker
Motion Oliver Juric
Script Ines Stanisiere
Voice Over Announcer Bia Sion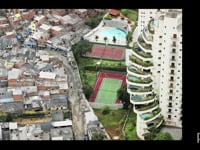 Projeto Atlas - Tuca Vieira - Revista Piauí-HD
One day shoot in São Paulo, Brazil, in the end of 2015. Fascinating character. For Piauí Magazine.
DELCIDIO. O Delator. Revista Piauí
Filme baseado na reportagem de Malu Gaspar para a Revista Piauí.
Filmagem e edição de John John Valle, Gabriel Mendes e Rafael Duarte.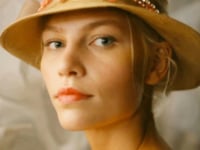 Maria Filó 2011 Perfume Collection
Santo Forte Films
Director John John Valle/Gabriel Mendes
Editor Luis Baiia
How we work - Mandalah - Russell Brand and the Trews Case. 11/2014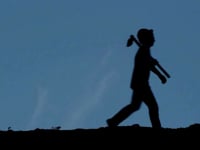 INSTITUTO DA CRIANÇA - DOCUMENTÁRIO MOTIVACIONAL
Santo Forte Filmes Ltda
Client Instituto da Criança
Director John John Valle/Yans Medina
DP Vincent Rimbaux
Script Yans Medina
Editor John John Valle
Art Joao Whitaker
Marie Claire 2010 TV SPOT 30'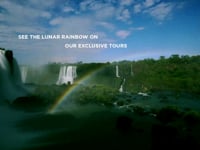 Belmond Hotel das Cataratas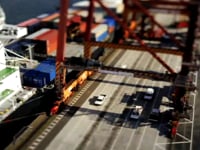 FIRJAN DIA DA INDUSTRIA 2011
Santo Forte Filmes ltda
Client DPZ/FIRJAN
Script Fred Coutinho
Voiceover Fernando Pinto
Film Editor Luis Baiia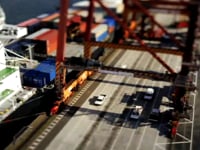 FIRJAN DIA DA INDUSTRIA 2011
Santo Forte Filmes ltda
Client DPZ/FIRJAN
Script Fred Coutinho
Voiceover Fernando Pinto
Film Editor Luis Baiia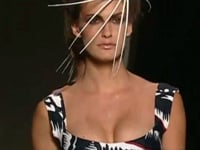 Lenny_2010_summer_Rio De Janeiro Fashion Week
We had a great time doing this project. it was very clear from the beginning that we would need a 5 man film crew and divide them according to our shot list.
i had about 7 hours of material and about 5 days to edit it. as i was finishing a documentary i ended up only having 2 nights to wrap it up. i selected the material, slapped them in the timeline and delivered it.
i have been working with this brand for over 8 years.
OESTUDIO ATOS IMPENSADOS COLLECTION 2011 SPOT
I was called two days before the fashion show. To be honest, until the day we shot it, i didn't have a clue what to film.
i rang a great guy called fernando young who is an amazing photographer in all senses.
he had his 5D and I had my own 7D but Young brought in his kit of prime lenses. it was exactly what we needed to do do it.

as soon as we got to the spot we were briefed by unconscious gestures....we decided that we should film very close shot of what could be considered an unconscious gesture. Nobu represent is magnificently in the film.

i did two films with the same material. one is a 1min spot with products. the other is more experimental and explanatory of what OESTUDIO collection is about.

what you see is what you get.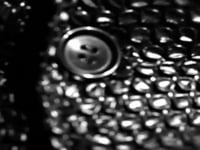 OESTUDIO - ATOS IMPENSADOS
Fernando Young and I filmed the backstage of OESTUDIO, www.oestudio.com during RJ FW in 2010. we enjoyed the fashion project and attempted to develop on top of that.
we used a canon 5D & 7D with prime lenses.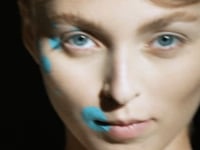 OESTUDIO SPFW 2010 Tunning Collection